Purchase Alerts Powered by Visa®
Monitor your spending anytime, anywhere
Get instant alerts via text and email for your Visa® Debit and Credit card signature-based transactions. Act fast against fraud, and monitor your account with ease, no matter your location. Plus, this exclusive service is free for Dutch Point Visa Debit and Credit cardholders.
Working together to keep your account secure.
Start receiving alerts today.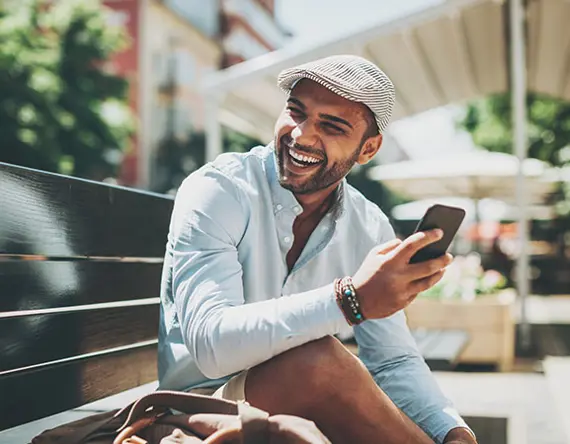 Customize transaction alerts to fit your needs when your Visa card is used:
For signature-based purchases over a specified dollar amount
For signature-based purchases online, over the phone or through the mail
For signature-based transactions outside the United States
Receive transaction specifics within each alert, including:
Purchase amount
Merchant name and location (if available)
The last four digits of the Visa card used
Gain confidence as you keep tabs on your account, wherever you are, with transaction alerts delivered via:
Text messages on your mobile phone
Email on your computer or mobile phone
Both text and email for added security and convenience
6 Tips for your First Credit Card
Getting your hands on your very first credit card can be a thrilling experience. However, before you plan everything you want to buy, it's important to understand how credit cards work.
6 Tips for Your First Credit Card
Resources to support your financial goals
Make everyday purchases easier and more secure
Experience next-level convenience when you pay with your mobile device and keep your cards in your wallet.