Unlock your home's potential and fund your dreams
Low home equity loan rates
Manage life's expenses in an easy, affordable way.
Get started with Dutch Point Credit Union today.
A Fixed Home Equity Loan provides structure, simplicity and convenience. A stable monthly payment and fixed rate mean you won't have to worry about changes happening when you least expect them. 
Whether you're looking to spruce up your home, buy a new car, pay for a wedding, or consolidate debt, a Fixed Home Equity Loan can help you achieve your goals.
6 Tips for your First Credit Card
Getting your hands on your very first credit card can be a thrilling experience. However, before you plan everything you want to buy, it's important to understand how credit cards work.
6 Tips for Your First Credit Card
Resources to support your financial goals
Financial flexibility at your fingertips
Enjoy spending power with cash back, redeemable rewards points, and lower interest rates.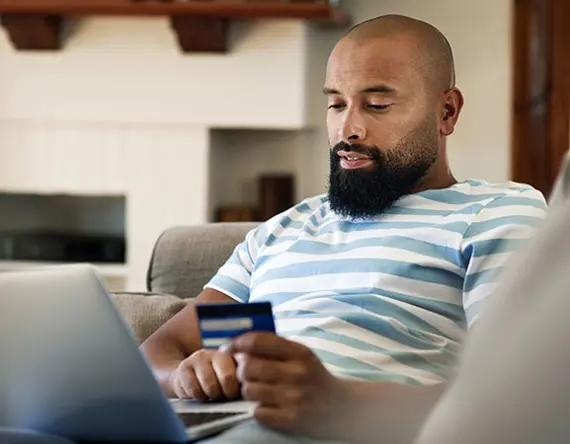 APR - ANNUAL PERCENTAGE RATE. APR listed includes a .25% discount for Dutch Point Credit Union being in first lienholder position. $10,000 minimum loan amount and $150,000 maximum loan amount for terms up to 180 months with loan to value up to 80%. $50,000 minimum loan amount and $350,000 maximum loan amount for terms 181-240 months with loan to value up to 75%. Loans will be made against your primary residence, 1-4 family homes located in the states of CT, MA and RI. Loans can be made against a second home, however additional conditions will apply. Property insurance is required. A Home Equity loan of $25,000 with a 5-year term at 5.49% APR results in 60 monthly payments of approximately $19.10 per $1,000 borrowed. Payments do not include amounts for taxes and insurance premiums; if applicable, the actual payment obligation will be greater.