Quality coverage at an affordable price
Coverage you need at a price you can afford.
We know owning a home or owning a car is a big investment, and we want to make sure you can protect that investment at the lowest possible cost. That's why we've partnered with the TruStage Auto & Home Insurance Program to bring you quality coverage at a competitive price.
The TruStage Auto & Home Insurance Program is the property and casualty coverage solution preferred by credit unions and their members. TruStage's commitment to dependability and a members-first philosophy helps you protect what matters most.
To obtain a free, no-obligation quote over the phone simply call 800-245-5558.
TruStage also offers additional insurance products specifically for credit union members.
The right auto loan keeps you rolling along
Great car loan rates, flexible terms, and local decisions put you in the driver's seat.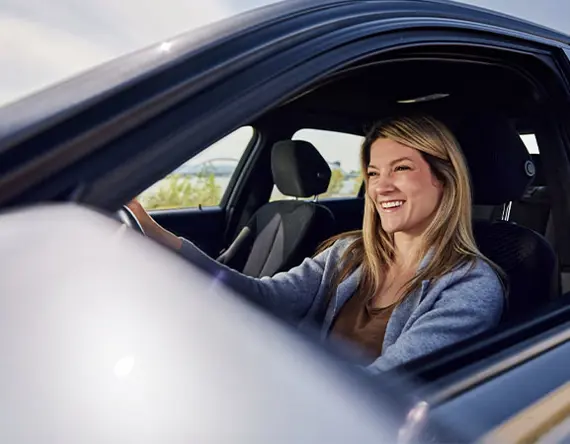 The TruStage Auto & Home Insurance Program is made available through TruStage Insurance Agency, LLC and issued by leading insurance companies. To the extent permitted by law, applicants are individually underwritten; not all applicants may qualify. Discounts are not available in all states and discounts vary by state. A consumer report from a consumer reporting agency and/or motor vehicle report will be obtained on all drivers listed on your policy where state regulations allow. The insurance offered is not a deposit and is not federally insured or guaranteed by your credit union.